It is now possible to have an NFC chip implanted under the skin to replace all access badges business, shopping loyalty cards or for example a gym card. Businesses and military organizations around the world are interested in this system can also be used to monitor its employees.
As simple as getting vaccinated
Hannes Sjoblad, representative of the Singularity University in Sweden and Epicenter coworking space in Stockholm is a "star" of research in the field of "man up."
He implanted a chip that enables it to pass definitively to all the keys, badges and the business of electronic access cards. Even better, this technology can also be used to unlock and open all electric door in its path.
"It was like being vaccinated, a little pain in the hand that is fast part"
– Hannes Sjoblad, when describing a specialist implant a microchip under her skin.
Approximately 15-20% of the 250 people who work with him in the space of co-working Epicenter in Stockholm also decided to implement such a chip.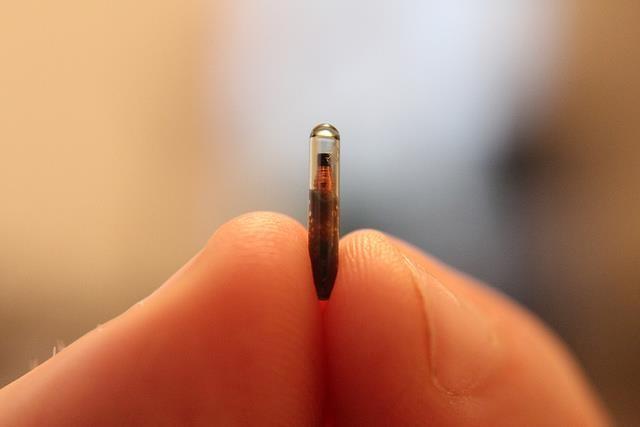 The NFC chip, a future "must have" for companies?
The trend is the use of connected devices and wireless such as smartglasses and smartwatches. Since the presentation of his project, Hannes Sjoblad is inundated with requests from companies and military organizations regarding the operation of its chip.
Such a chip can quite allow a patron to monitor the movement and its employees health.
Companies use more and more mobile devices to monitor the health of their employees. The object is to keep an eye on the work of its employees through programs "welfare." This data can be used to assess the scope of premium employee health insurance policies in case of accidents.
Employees increasingly equipped
To increase the productivity and safety of their employees, companies provide their increasingly connected devices.
For example, the oil giant BP, has distributed more than 24,500 Fitbit tracker to monitor the physical condition of its staff in North America in 2015.
In Australia, truck drivers in Rio Tinto coal mines Hunter Valley have used a device called "SmartCap" equipped with sensors to detect drowsy driving. It is designed for detecting the sleep state of the driver and give him the alarm, even when microsleep.
XOEye it has developed a set of industrial smartglasses that can capture HD video and detect problems in construction and manufacturing. In addition, the holder of such connected glasses can be guided and assisted in his work by another employee from his workstation.
As for Amazon, it equips its delivery of GPS trackers and provides a portable bar-code reader. The GPS tracker is used by Amazon to guide its employees and make them take the most current paths during their deliveries. Everything is done to increase the productivity of employees.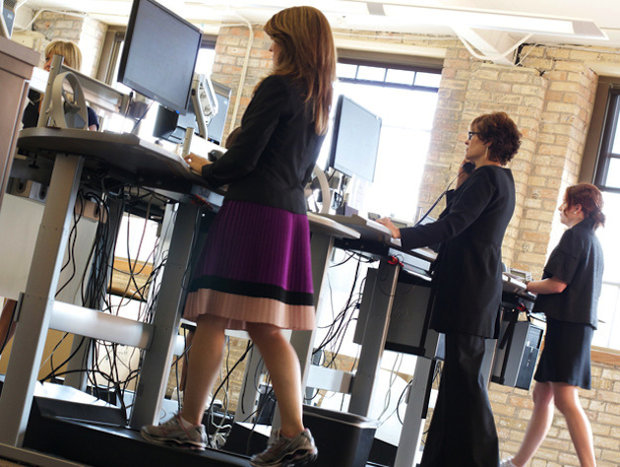 The end of privacy for employees
Increase work efficiency and safety of its employees is attractive, but it has a cost: the right of the employee to privacy. There is also the risk of inadvertently creating an oppressive working environment for staff morale.
In the UK, a study was commissioned by Profusion to find out what employees think of a company as to the monitoring of their activities 171. It is among the activities monitored heart rate and movement of employees. It turned out that constantly check the heart rate of an employee made him nervous and less productive. As for employee monitoring, there is also the risk of inadvertently creating an oppressive working environment for staff morale damages. In March, the CNIL considered to protect us from ourselves, about the danger of the Iot for the protection of privacy.

Mike West, CEO at Profusion said:
"If there is a factor fears about what you do, you probably should not. "
Thus the IoT technology used for monitoring employees can bring huge benefits. However, the question to ask is whether such a practice is not more harm than good.
What would happen if a business owner used his supervisory employees such technology outside of working hours? A business leader malicious may well spy on employees without their knowledge. Integrate a monitoring system that all employees estouvrir the door to all the abuses and say goodbye to privacy of the employee.
We hear about breaches of data every week, it is naive to think that the same thing will not happen with these miniaturized devices
– Paul Lanois, lawyer of new technologies
In France, Jacques Bompard, MP and member of the General Council of Vaucluse, asked Ban NFC implants. According to him, France, on this, must retain its right of reservation and defend such a danger. In addition, it draws the attention of health public services about the potential toxicity of its chips in contact with the human body.