Jean Guerin and Pierre-Yves Champagne are two young entrepreneurs who offer a solution to people (good) older than them. Their credo? Telecare 2.0. Kesako?
A connected bracelet that works everywhere and few intensive battery. This is the solution proposed by Jean Guérin and Pierre-Yves Champagne, the two founders of Co-Assist, the elderly vulnerable. It will be directly connected to the relatives of the user, not a standard. They call it 2.0 telecare. Explanations.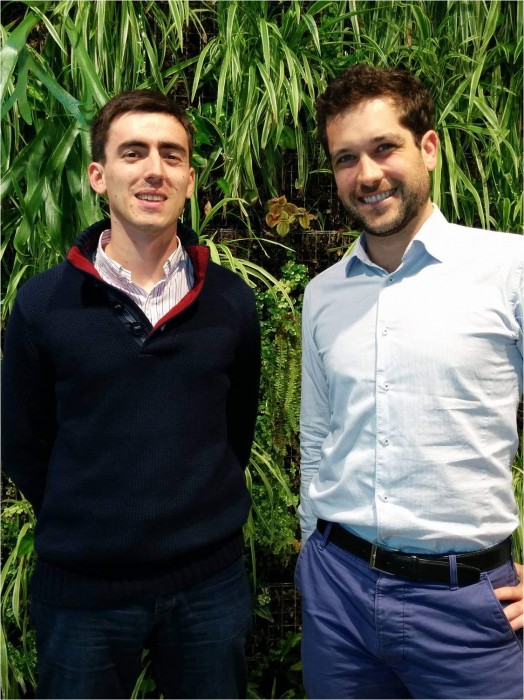 "We had not necessarily planned to start a business together. But we had identified a need and the skills we had to respond. So it was launched "
Growing slowly but surely
The project was born in June 2014, together with the son of John Guerin. "We discussed it at the hospital," if he recalls. Officially launched in March 2015, the young startup will develop in two phases.
"An offer BtoB We will first propose targeting two main markets: retirement homes and hospitals. Then we should get into the BtoC aiming telecare "says Jean Guérin.
Currently, the bracelet connected Co-Assist is being tested in five different nursing homes. "The bracelet does not work yet. First of all we want to do tests to see what weight and what size will not interfere with users in order to decide on a final design, "says Jean Guérin.
The second phase which will take place as early as October, will grow with operating bracelet, to see how users will accept.
Incubated by BNP Paribas
The two entrepreneurs are accelerated by Innov and Connect, a young accelerator driven by BNP Paribas, which is in its first season. As elsewhere, they are advised and accompanied. But Innov and Connect offers an additional option: BNP can contact major customers, inviting them to work with their startups.
"That's how we were able to land a partnership with the Noble Age, a 50 retirement homes network in France"
Autonomy unbeatable
Despite their place in a competitive industry, the two entrepreneurs are confident.
"This is a big industry, but that moves little. There is a break in the market "says Jean Guérin. That's why they will target the traditional remote support and are already in talks with the retail stores.
"These are brands that want to launch a radius connected objects, but do not yet have anything to put in it"
The great strength of the strap connected Co-Assist is its autonomy. When most of its competitors offer a range of two days, the startup boasts a battery that can take six months. At issue: the use of SigFox network, as Beepings which little data exchange.
The object operates in two modes: the alarm and position tracking. The first uses less battery, that is one that is always on. "The alert mode is triggered when there is a worry," says Jean Guérin. "It will send a message to a relative of the user. In Ephads is helping the staff to be informed ", he concludes.
The battery life allows the user to recharge less often her bracelet, and therefore be less intrusive in everyday life.
A mobile and collaborative Bracelet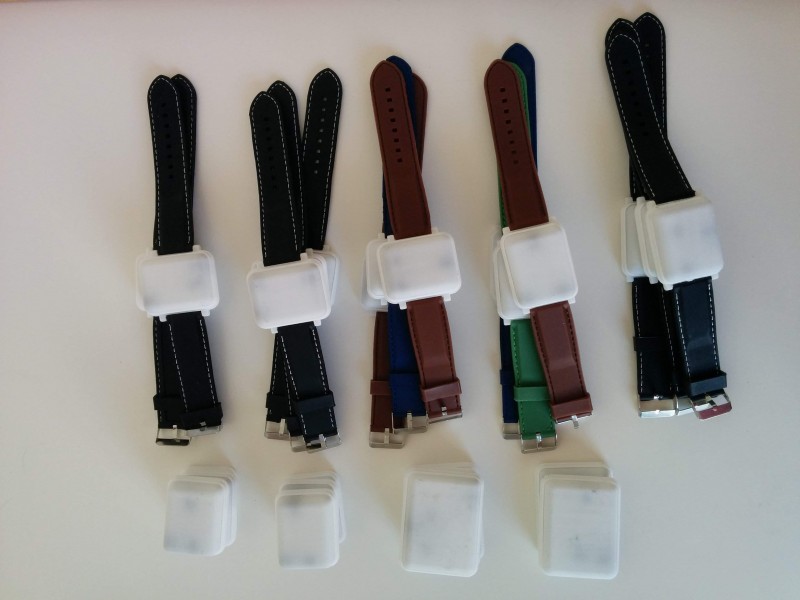 His second feature: Co-Assist is not intended as seniors confined to their homes. No, the startup is also responsible for those who can still move.
"Users wear the bracelet. When they get lost or fall, the alert mode is activated and contacted a relative "
Here's the third change in the service as Co-Assist features: the bracelet is not connected to standard. The user submits a list or relatives professionals (doctors, nurses, etc.) who can be alerted if he has worries.
They will then be alerted according to their proximity to the elderly and their availability. "This is a new version of telecare and this is what we call the helpline 2.0″, says Jean Guérin.
Hence the name of the startup: Co-Assist as a bracelet connected, collaborative and obviously bringing assistance. Smart.