Sigfox, the operator of the network dedicated to the Internet of Objects using the UNB technology (Ultra Narrow Band) for the communication Machine to Machine is courted by a new actor, after its last fund raising: the international group Talis, with its brand Bayard, expert in fire protection. Bayard put indeed on the help of Sigfox in its last innovation, entitled Copernic, intended for the reassurance of cities and the optimization of the networks of water for an intelligent city.
The Sigfox technology implanted in networks deployed by Bayard with Copernic will have to allow to collect information to manage parks fires, the improvement of the yield on the network, the fight of which in particular data on the use of posts set on fire continuously, an estimation of the drawn volumes of water, against the fraud and the savings realized on not used waters.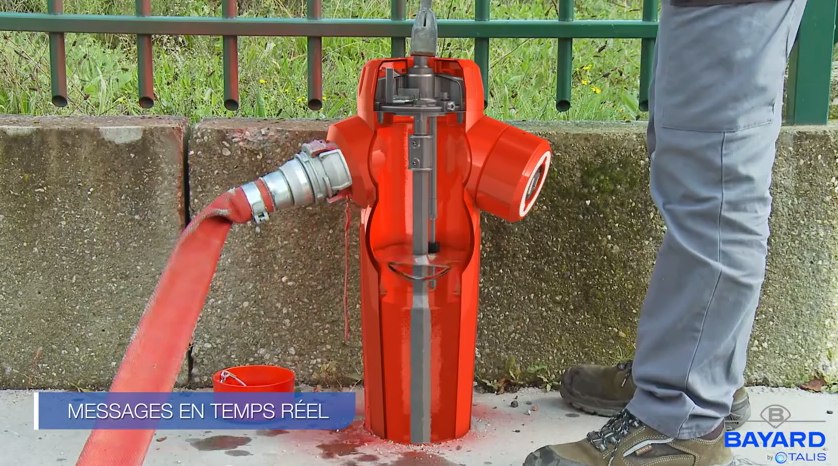 For the solution Copernic, Sigfox develops a technology which should be patented soon, working with piles lithium, for a life expectancy estimated at 10 years if posts fires are used once a day.
According to the statement of Geoffrey Tarret, Project manager at Bayard: " the solution Copernic consolidates the transformation which we committed towards the development of intelligent solutions. (…) The Sigfox network dedicated to the Internet of Objects stood out as an obvious fact to connect posts sets on fire. " This partnership should allow communities and companies in the field of the drinking water and of the purification to secure the management of their parks fires and it is probably the type of doorstep selling who is going to occupy the group Talis in the coming months.
As a reminder, Bayard is a brand of the German group Talis, the specialist of the fire protection and the networks of water (purification, drinking water, manufacturing and supply of cracks). Talis is present at the world level with 16 sales offices on 16 countries, and generated a 237 million euro turnover in 2014.
It possesses in particular the brands Bayard, Belgicast, Erhard et Raphael.