The IoT began inescapable way of what we refer to all levels of the digital transformation. The requirements laid by this teeming niche innovations are numerous, and the qualities and skills must be developed to establish coherent infrastructure, and sustainable over the long term. Here's a top 5 skills to be developed to run on the IoT market with pragmatism.
1 – Knowledge of Big Data
The major force that should fully control the IoT is Big Data. Indeed, the connected objects generating vast amounts of data, not only must collect via the Cloud, but also analyzed to derive a value.
The expert analysis of massive data not running the streets, this skill is to develop for companies because, even if a company has not yet developed its IoT solution, when wish to enter the market, such solution is to think ahead, to just like the software and hardware. This is to prevent the loss of data or the loss of value of the data that may be valuable if used properly.
Also, the knowledge in terms of technologies frequently use Big Data, such as Flash Storage (temporary storage) may be of interest.
2 – Communication
Although this capability is not particularly related to technology in the first place, it remains a key point of the industries IoTpour your current or future business. Those familiar with good communication can segment various processes in the manufacture of capital items connected to other less advanced companies can understand and apply them.
Good communicators can also succeed in convincing both businesses and customers of the value of IoT and how it could be a poster for a company head.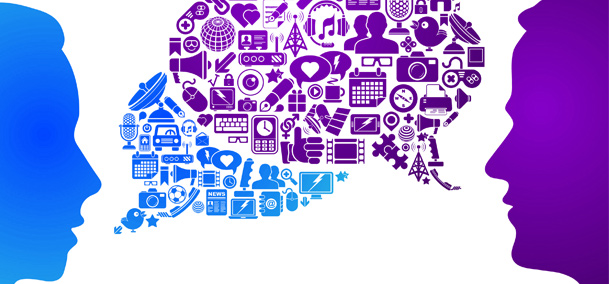 3 – The development of artificial intelligence
Currently connected devices require user input and a computer programming code to operate. In the future, this will no longer be the case with advanced artificial intelligence.
IT professionals who know the advantages and disadvantages of artificial intelligence and how to transpose them to connected objects will be highly valued within their company. Artificial intelligence will most likely be consumed when connected objects will "take complicated decisions."
The goal here is to automate as many things as possible and have the devices interacting with men without having to code or password.
4 – in security Knowledge
One of the major concerns expressed about the IoT is security. With so much data collected, consumers want to know that this information remains protected. This explains why in terms of security capabilities are equally interesting to develop, to thereby ensure that the data can be managed in a secure manner at all stages from the collection to analysis.
It is important for a company to know how to conduct vulnerability assessments and how to implement strong security network to play an important role in the development of IoT and inspire confidence.

5 – Collaboration
Finally, the versatility of the IoT is a major reason for the attention it generates. It is expected that the connected objects are present in almost all industries, whether for their development, for their use, or both. The computer experts who know how to collaborate with other industries or companies will benefit from an advantage and a key position in their company. That said, you should make sure that your training is broad enough to apply these skills in different situations and for many types of businesses.
The IoT seems truly represent a revolution, as indicated by numerous reports of experts. Now begin to acclimate and learn the springs could actually boost your career. Their study and analysis will not be easy, but the result should actually make a difference, especially in terms of opportunities for the future